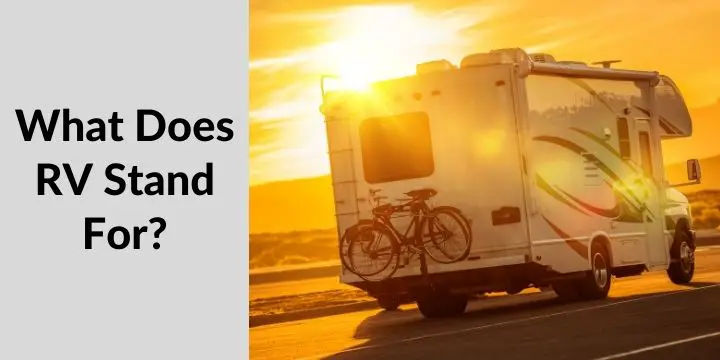 RV stands for "recreational vehicle." They are vehicles designed with living amenities inside. They are best used when on a long trip and not using an airplane. They are also used for recreational living, as the name suggests. When planning a vacation or road trip, RVs are the best choice.
Is a camper an RV?
A camper is an RV because it is a van that consists of living quarters inside them. The camper has full living quarters and, therefore, qualifies as an RV. Campers are cheaper than most motorhomes. It is the best option when solo, but not with family. Camper vans come in different sizes but are not very large. It is very much like a vehicle, but a person can sleep in with basic amenities.
What are the three types of RVs?
There are towable RVs and motorized RVs. Three types of RVs exist, and they are grouped into classes. The size of the van determines the class it will group into. However, the three classes are all under motorized RVs. The largest RVs fall under class A, the smallest under class B, and the mid-sized are class C.
Class A
Class A is the largest motorhome that there can only be. They are buses that have been converted into living quarters and can accommodate up to eight individuals. This motorhome is luxurious and has a full kitchen, bathroom, and master bedroom to house a queen-size mattress. There are multiple awnings and slide-outs, as well as bottom storage.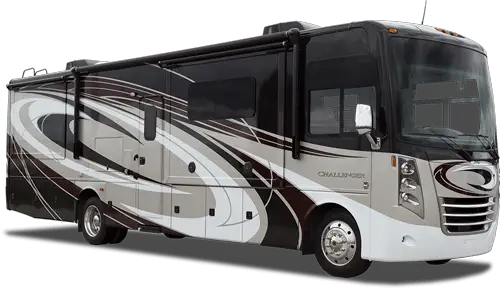 Class B
These are the smallest group of recreational vehicles, also known as camper vans. They are easy to manage than class A, whereby they can be parked easily since they are mistaken to be oversized family vans. It does not have enough space for many people and can accommodate only four individuals. However, it is easier to park them and cheaper.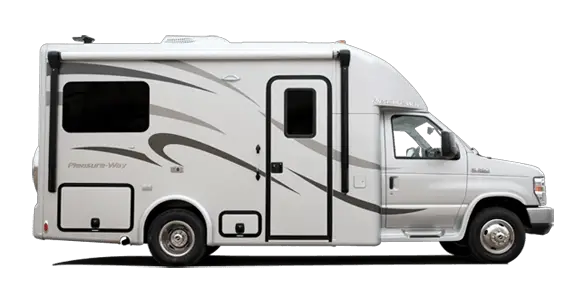 Class C
Class C motorhomes are in the middle between class A and class B. they have all the luxuries found in class A but are smaller. However, they are bigger than class B motorhomes and can accommodate up to eight people. They have an overhead cabin over the driver seat, which creates more room for storage or sleeping. Class C can be termed as the best motorhomes for a group of friends or family. The classes C RVs are quite affordable and spacious.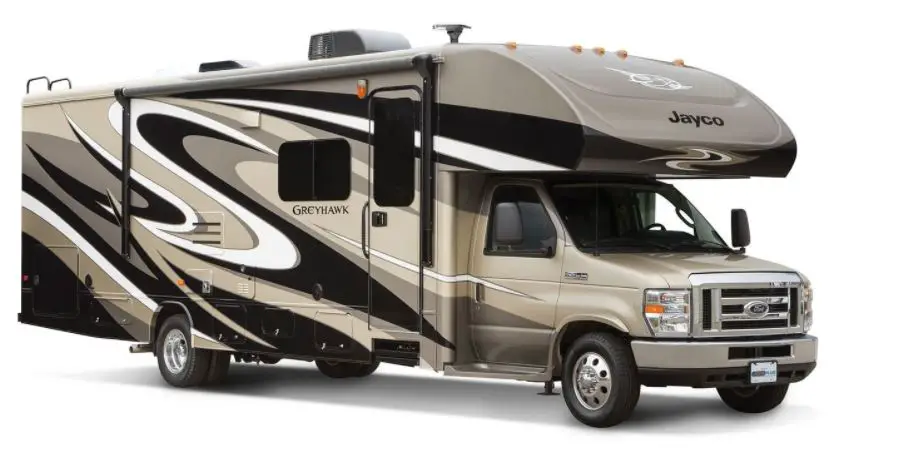 RV has other meanings outside the transport and recreation industry and they are as follows;
Video Overview: RV CLASSES EXPLAINED: RV Class A, B, & C + Travel Trailers & Fifth Wheels *RV BUYING 101*
Can you live permanently in an RV?
With the increased manufacturing of RVs, many people wonder whether they can live in them full time. A lot of research into the land zoning and regulations of the particular state and counties should be done before living in RVs.
Some counties do not have land-use regulations, and they may allow living in an RV. However, the restrictions vary from state to state. Most counties prohibit living permanently on RVs but will allow people to stay in RVs temporarily if they are building a home or are on transit.
There are RV parks that allow people who engage in permanent RV living to stay temporarily. There are trailer parks, and they are more permanent than RV parks.
The counties that can allow living permanently on RVs on your property will require that a person gets a permit and ensures that they have access to public amenities such as a well or septic.
Are vans considered RV?
Camper vans are underclass B of recreational vehicles, which makes them the smallest RVs.
> You may also like: 25 Best National Parks in the USA  <<
What is the smallest drivable RV?
Class B RVs are the smallest drivable, and they can be between 18 to 24 feet long. The class B RVs are easier to manage, and they are built on Chassis vans. They are fuel-efficient, easier to store, park, and drive as well as outfit. Some examples of the smallest drivable RVs are Winnebago Revel, airstream Interstate 19, Roadtrek SS Agile, and Thor sequence.
Recreational vehicles come in different sizes and offer different luxuries depending on their size. The drivable RVs offer different amenities inside them, and therefore it is advised to check the most suitable according to an individual's style.
Video Overview: VAN TOUR | Winnebago Revel 4×4 2021 (Our VAN LIFE Essentials)
RV meaning in Slang
In slang, RV stands for Recreational Vehicle, and it is the commonly used meaning.
> You may also like:Worst 5th Wheel Brands to Avoid <<
Meaning of RV in Military
RV in the military means the rendezvous point where troops would assemble. The rendezvous point would help in reassembling the troops after a mission and for a body count.
Meaning of RV in finance
In finance, RV means rateable value. The rateable value is the value that has been set on all domestic or national businesses, and they accrue rates.
What does RV mean in the police?
In the police, RV is the response vehicle that can be used in an emergency. This vehicle is equipped with requirements such as firearms to deal with high-risk situations.
> You may also like:45 RV Accessory Must-Haves for Your Travel Trailer<<