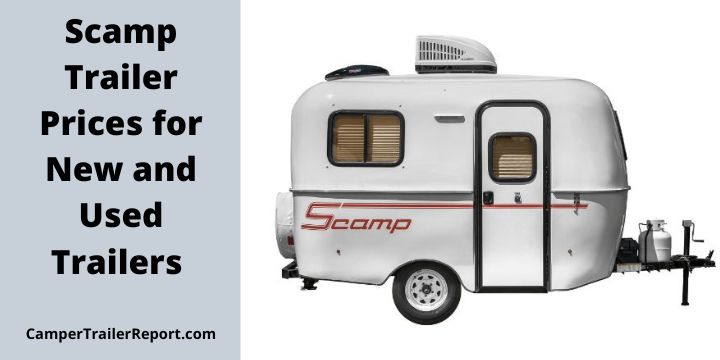 In the world of camping trailers, there are few names as recognizable as Scamp. Since 1972, the company has been creating quality camping trailers that can be used in a variety of ways and on multiple types of terrain, which has allowed them to win over many different customer groups.
Over the years, they have also expanded their product line to include larger trailers that can house up to 6 people at once, which makes them particularly appealing to families and large groups who like to camp together.
All Scamp Camper Models
Scamp trailers are popular among RVers and campers alike. They are lightweight, easy to tow, and can be set up or taken down in a matter of minutes. Scamp trailers come in a variety of models, from the basic13-foot model to the larger 19-foot model.
Prices for Scamp trailers vary depending on the model and year, but you can expect to pay anywhere from $5,000 to $15,000 for a new Scamp trailer. Used Scamp trailers are also available, but prices will vary depending on the condition of the trailer.
Video Overview: Scamp Trailers Walkthrough
Types of Scamp Campers
There are three types of Scamp campers: the 16-foot Scamp, the 19-foot Scamp, and the 5th Wheel Scamp. The 16-foot Scamp is the most popular model and is great for couples or small families.
The 19-foot Scamp is perfect for larger families or groups of friends. The 5th Wheel Scamp is the largest model and has all the bells and whistles, making it perfect for extended stays or full-time RVing.
>> You may also like:45 RV Accessory Must-Haves for Your Travel Trailer<<
What Is the Average Price of a Scamp Trailer?
The average price of a Scamp trailer is $5,500. However, prices can range from as low as $2,000 to as high as $12,000.
The price of a Scamp trailer depends on many factors, such as the year of the trailer, the size of the trailer, and the amenities included. If you are considering purchasing a Scamp trailer, be sure to do your research to find the best deal.
Standard vs. Deluxe Model Cost Difference
The Standard model is the more basic version of the Scamp trailer. It is lighter weight and has fewer features than the Deluxe model. The Deluxe model is the upgraded version of the Scamp trailer. It is heavier duty and has more features than the Standard model.
The price difference between a new Standard Scamp trailer and a new Deluxe Scamp trailer in 2022 will be about $2,000. The price difference between a used Standard Scamp trailer and a used Deluxe Scamp trailer in 2022 will be about $1,500.
Standard Scamp Trailer Layouts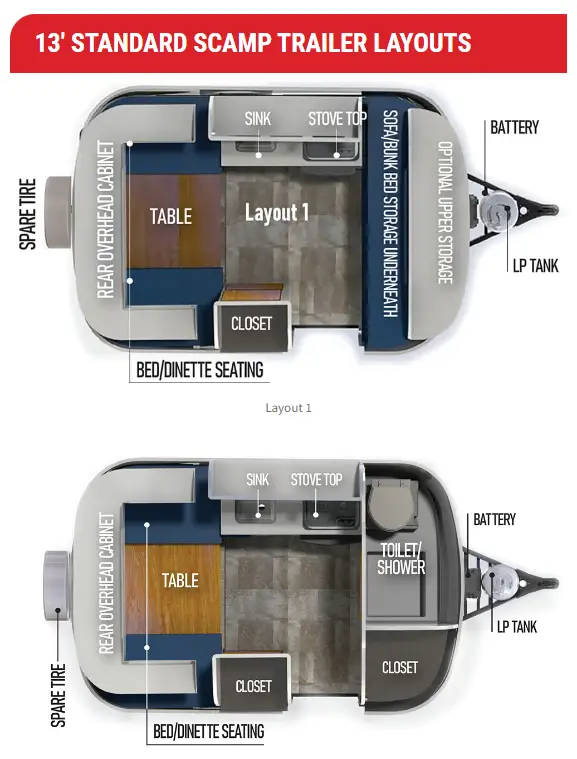 Deluxe Scamp Trailer Layouts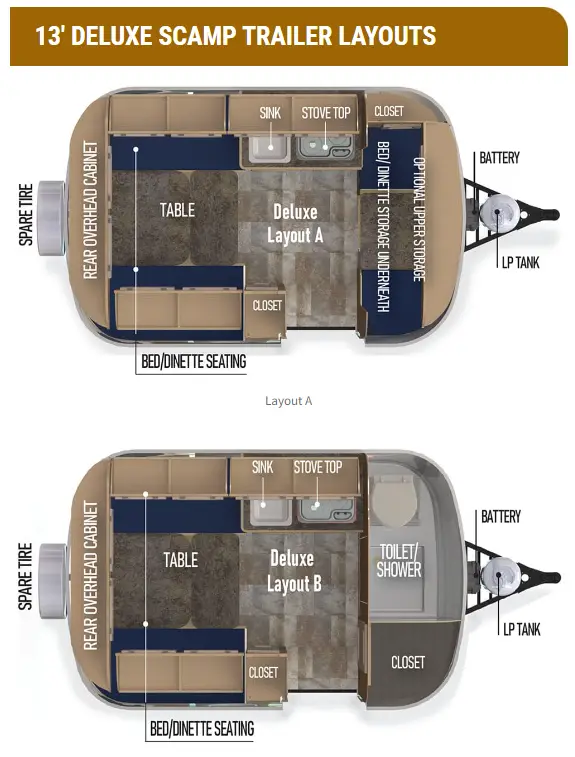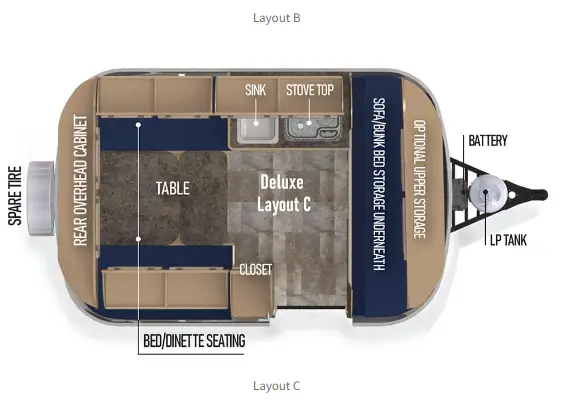 Is Buying a Scamp Trailer Worth It?
There is a lot of debate about whether or not it's worth buying a Scamp trailer. Some people will tell you that it is the best trailer on the market, and others will say that it's a piece of junk.
The truth is that this is an entirely subjective question. It depends entirely on your needs, how much money you have to spend, and what kind of trailer you want to buy.
If you're just starting out in camping or backpacking, then a cheap trailer will do just fine for your needs. If you're looking at buying something more professional-grade, then there are some options available that are worth considering.
Video Overview: Top 10 Reasons we chose a Scamp over a Pop-Up or Larger RV
>> You may also like: 25 Best National Parks in the USA  <<
Where to Find Used Scamp Trailer for Sale Near You
Finding the right used scamp trailer for sale near you is easy. Here's where to start:
Search Online
One of the easiest ways to find used scamp trailers for sale near you is to search online. You can use search engines like Google, Yahoo, and Bing to find used scamp trailers for sale near you by entering your zip code or city. You can also use an auto-suggestion tool to pull up local listings based on your search terms.
Look in Your Area
If you're looking for a specific model of scamp trailer, look in your area. You may be able to find one that's close by or even just down the road. Check out online classifieds sites as well as local newspapers and flyers in your area. Some dealerships also advertise their inventory online so make sure they do before contacting them directly!
Contact the Dealership
If there are no listings in your area but you know someone who owns one of these recreational vehicles, ask them if they'll let you take a look at it if you come to visit them or drop by their yard sale!
>> You may also like: Worst 5th Wheel Brands to Avoid <<