6 Worst Travel Trailers Brands You Should Avoid.
Buying an RV is one of the most expensive purchases you can make in your life. When there is so much money, you want to buy a quality product with the best performance. A safe journey with the most desirable tranquility is what every person will wishfully make.
However, a wrong and unjustifiably unknown pending decision as to which brand to prefer during traveling time may lead to one landing into one of the most regrettable situations in return.
To achieve this, there are a variety of brands one should pay attention to regardless of their enticing names and the one-time history either of them had since with time their reputation has kept recording a constant diminishing. Its, therefore, is recommended that any traveler will have to keep treating them with the true conditions they provide. Tight below you will the list of the worst travel trailer brands to avoid.
These types include but are not limited to either of them since the list is long and unending due to the emerging types which are substandard and provide regrettably cheap and bad services.
>> You may also like: Best Time to Buy a Travel Trailer in 2018 <<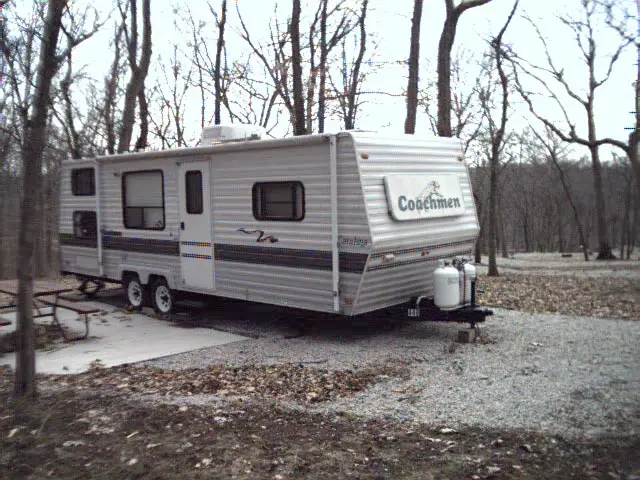 Many people reviewed Coachmen as one of the worst RV brands to avoid!
Every blinking and breathing person craves enjoyment and no stressful travel especially recreationally. It is therefore wise to avoid this brand since most users have it that its quality is not good hence cannot be recommended by reputable enthusiasts.
Many have faced on- road technical challenges which really result in unwanted conditions which are quite stressful. This among others includes a situation that they are not – shock absorbers hence provide possible had a record to travel on bumpy passage.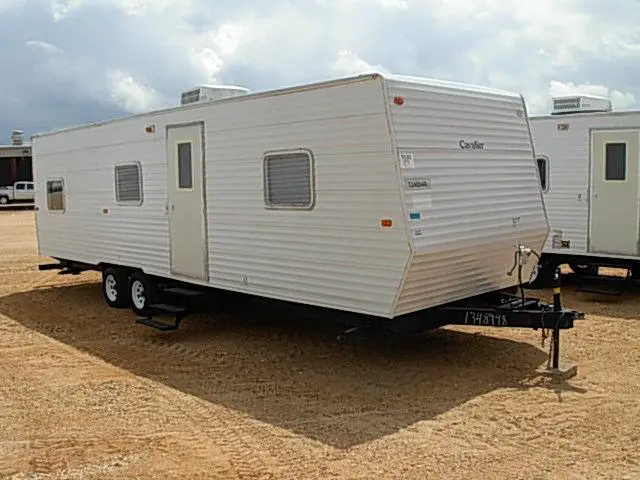 Gulfstream is another brand you should consider carefully before buying!
Despite the adoration bestowed upon this brand, there, however, are many whose concern has raised complaints against Gulfstream that almost everything inside it leaks which is so unexpected and uncalled-for experience faced. The leaks always lead to sudden rusting. Gulfstream is a popular RV brand due to its popularity and admirable performance. But there are plenty of problems that need to be addressed in later products.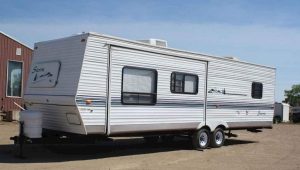 Forest River is another brand you should consider carefully before buying!
Even though it is a coveted brand, it cannot provide answers to quality questions the poor qualities. The unusual floor sinking. These issues usually occur when the warranty is normally out of date hence need prior avoidance. All of those complaints about Forest River make it one of the worst RV brands to avoid.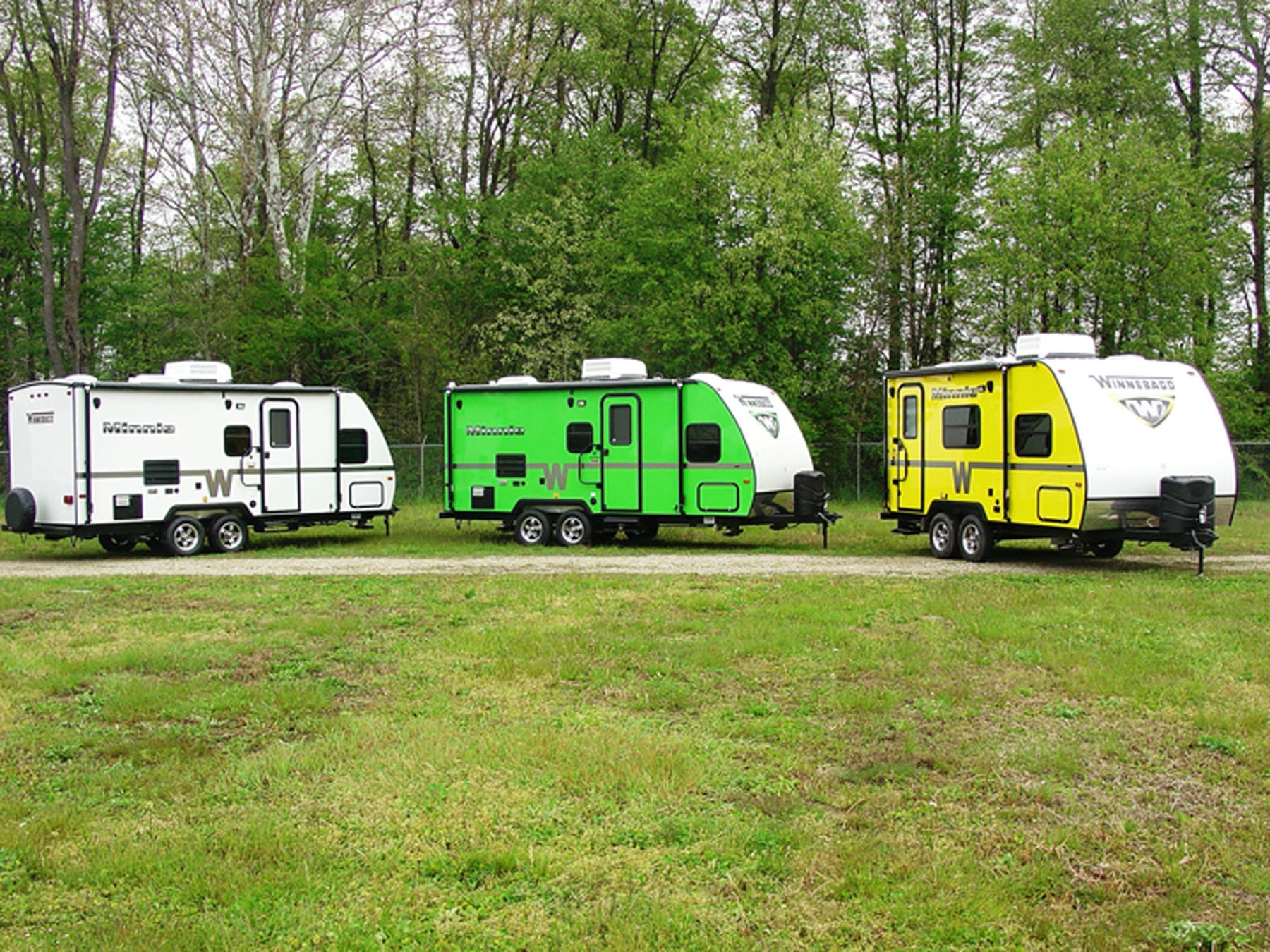 In the list of RV brands to avoid, Winnebago is another brand you should consider carefully!
These products are released without paying consideration to quality control. Many have suffered a couple of issues with this brand due to the smallest finishing style which is dangerous to users.
This is necessary since many clients have raised concerns that there exist bent walls and hence not safe for desirable travel. These stressful events caused many clients and possible prospects to actually avoid the brand at most times.
Video Overview:  If you are a first-time RV buyer, watch this to know more about the worst travel trailer brands to avoid!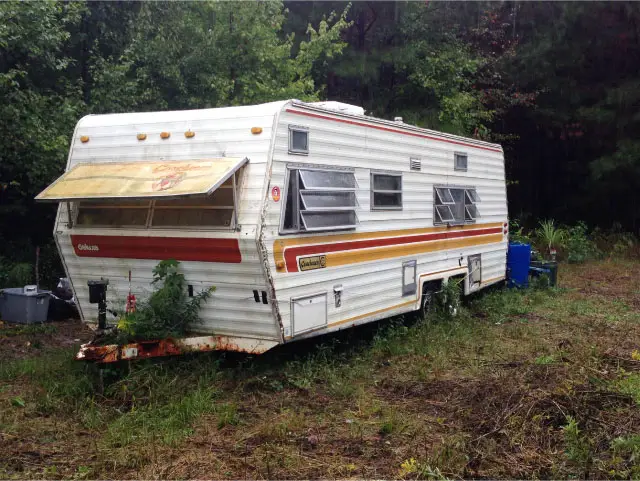 Many reported defects to make Hurricane one of the worst travel trailer brands.
This is a possible brand to avoid since is at least a known brand today. One of the reasons is that many of the customers and clients that owned Hurricane have experienced many and more issues with the vehicles.
Many are normally surprised since the materials used are usually not brand new, but instead, what they have are pieces of "junk". Therefore most enthusiasts and experts have never recommended the brand. For most RV buyers, Thor Hurricane is one of the worst RV brands to avoid.
6. Keystone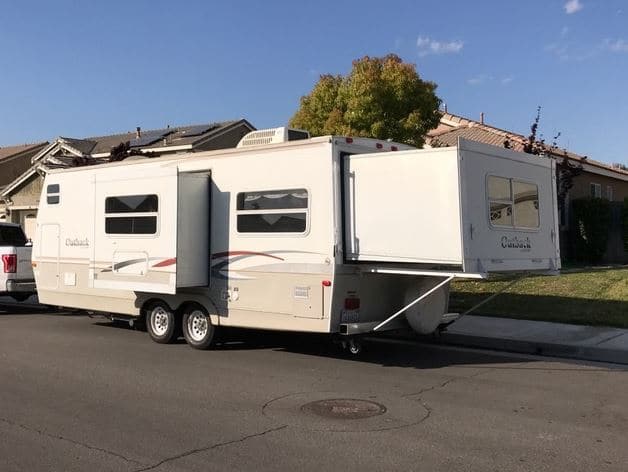 There are several complaints from users including structural and technical issues and the website isn't to use and customer care is unreliable.
Users reports that cabinet doors falling off and having poorly designed control boards.
By avoiding the worst travel trailer brands listed above, you can narrow down your search range and will eventually manage to make a wise purchase.
Video Overview: Six tips about how to buy an RV
4 Things To Avoid When Purchasing An RV
  1. Rushing to the deal
There is an RV out there for everyone. But rushing to the deal will not help your cause. You need to take your sweet time and explore all the options. If you buy the first RV that you come across, chances are high that it would not be a perfect fit for you.
You need to visit a few RV showrooms, ask a lot of questions, and even go to the online forums to clear any doubts you have. You can also rent an RV for a week or two to determine whether it is the right choice for you.
  2. Skipping the paperwork
It doesn't matter what you are buying, the right paperwork is essential to avoid any problems in the future. In the majority of the states, it is mandatory to complete the necessary paperwork within 30 days of the purchase. Also, make sure that the paperwork of the seller is clean.
Do not buy the RV if there is a lien on the vehicle and the same has not been explained by the seller. Another document which is necessary is the bill of sale. All the title transfer documents should be proper and ready and need to be transferred to the buyer at the time of sale.
Video Overview: 5 Things I wish I would Have Done BEFORE Buying Our RV
>> You may also like: Worst 5th Wheel Brands to Avoid <<
  3. Being unsure about your needs
One thing that is extremely important while buying an RV is understanding your needs and what you want from that RV. Buying an RV can be an overwhelming decision and it's important that you know your needs. Do you want to buy a new or a used RV? What type of RV do you want? You can get a class a/b/c motorhome or a travel trailer or a pop-up tent trailer.
This decision depends upon your budget and your needs. You also need to consider the size of the parking space you got, the maintenance expenses, and whether the RV comes with a kitchen and has proper internet connectivity services.
4. Ignoring the tow weight
Matching your RV to the tow vehicle weight is an important consideration. You need to hire a towing truck that will be capable of bearing the weight of your RV. For this, knowing the Gross combination weight rating (GCWR) is important. This is the maximum combined weight allowable for the truck and the RV. The next step is to know the loaded weight of the truck.
This can be done with the help of the scale. For this drive the truck on the scale and record the weight. Now subtract it from the GCWR. You will get the maximum weight of RV which the truck can tow safely without any problems.
It is therefore regrettable that these brands cannot provide the desirable want a traveling individual will probably desire hence I cannot recommend to anybody to consider choosing them.
Thus one must be well equipped with considerable knowledge so as to avoid unwanted inconveniences and thus achieve a desirable objective of the journey. With these considerations, I guarantee you a better traveling future. All the best.
Video Overview: Buying A New RV, A Checklist to Avoid Nightmares