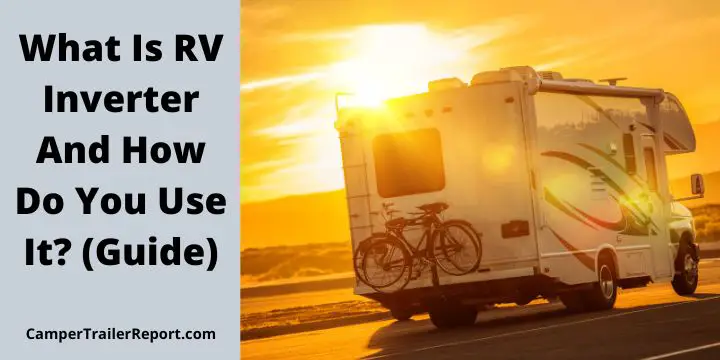 High gasoline prices have affected everyone. Road trippers, daily commuters, and drivers are looking for ways to save money on gas.
According to data from GasBuddy, a fuel-saving smartphone app, gas prices in the USA recently reached as high as $4.104 a gallon.
The fuel cost rose worldwide after Russia invaded Ukraine, making it even harder to find the most cost-effective fuel. Below, you will learn how to obtain better gas mileage, find affordable gas, and the gas apps or gas credit cards available. Here are the 12 best ways to save money on gas this summer.
1. Ensure the tires are properly inflated
Inflating all four tires properly is vital for optimizing gas mileage. Although engine efficiency is crucial for getting better miles per gallon as you drive, your car's tires should be optimally and properly inflated to maximize the engine's potential. Underinflated tires deliver poor gas mileage.
2. Plan to take the top route
Getting to your destination quickly might sound like the right way to reduce gas bills because shorter distances can mean less fuel used. However, this is not always correct.
The right route is one that enables you to avoid construction, traffic, and congestion. Although it might seem like you will spend more if you drive more miles, your car may consume less fuel when you take certain longer routes.
In the opinion of the U.S. Department of Energy, highway traffic can reduce gas mileage by 15% to 30%, while having to stop and go many times can cut it by 10% to 40%.
To save money, plot a route by using Google Maps, a map app, or the American road trip guide to select a road where it is possible to avoid city or traffic stop lights and maintain a steady speed. Your vehicle will also not sustain much brake wear.
>> You may also like:45 RV Accessory Must-Haves for Your Travel Trailer<<
3. Select your gas station wisely
You can be tempted to buy gas from the closest gas station. However, driving further may help you find gas at lower prices. This does not mean going around searching for more cost-effective prices. You can compare prices locally before filling up.
You can use gas apps to find the most cost-effective gas prices based on your route, current location, and destination. Apps such as GasGuru and Gas Buddy can help you know more about how to save on gas. Download a gas price comparison app before your next trip.
4. Avoid carrying too much weight on your vehicle
A heavy vehicle consumes more fuel. Therefore, to save fuel, remove unnecessary objects from your vehicle. Also, do not haul bulky things on the roof.
This can help increase your car's aerodynamics and keep it completely fuel efficient. Granted, there are times when you have to haul essential items, such as when taking a road trip across the country. If you take many road trips, it is helpful to buy a road trip vehicle that provides ideal fuel economy.
Video Overview: How to drive economically – Save money on fuel!
5. Ensure the tires are not worn out
A vehicle's tires account for up to 20% of its fuel consumption. Therefore, choose the correct ones. Tires have a label that can inform you about fuel efficiency, wet grip, and noise levels, among other factors. The most fuel-efficient tires are rated A. Since such tires require less energy to roll, they burn less fuel.
6. Use start/stop functions
Where fitted and where possible, use the auto start/stop on your automobile, so it does not remain idle unnecessarily in traffic or when the car stops. If your vehicle lacks an auto start/stop function, you can turn it off when it is sitting for a time. Using automatic start/stop functions enhances fuel economy by up to 70% and minimizes carbon dioxide emissions.
7. Get the air conditioning and windows balanced right
Switching on your car's air conditioning can raise fuel consumption. Opening windows can do the same. Therefore, it is vital to get the balance right. The air conditioning in a vehicle consumes between 0.2 and 1 liter of gasoline for every 60 miles traveled.
Typically, it is more efficient to open windows instead of using air conditioning when traveling at lower speeds up to about 30 miles per hour. Yet, the extra drag that open windows cause when driving faster means increased fuel consumption. Therefore, using the air conditioner when driving faster is more economical.
>> You may also like: Worst 5th Wheel Brands to Avoid <<
8. Utilize cruise control correctly
Cruise control helps a car maintain a stable speed on flat terrain like a highway, which can enable you to save fuel. However, when a road is mountainous or hilly, cruise control makes an automobile use a lot of gasoline while accelerating up steep inclines. You can save gas by allowing the speed to decrease as you drive up a hill before you slowly accelerate as you go down.
9. Avoid driving too aggressively
You can get improved gas mileage and minimize stress if you drive less aggressively. If you accelerate hard when the traffic lights turn green and brake hard when the lights turn red, it is a waste of gas and poor driving etiquette.
Instead, drive steadily, safely, and calmy. This can minimize stress for you and other drivers while increasing fuel efficiency by up to 33% while driving at highway speeds.
Video Overview: How to Save Gas Money while RVing this Summer
10. Use a gas credit card, which rewards customers for filling up
According to GasBuddy, many motorists use a credit card when buying fuel. That's beneficial. Unlike credit cards, cash does not offer any reward perk. Choose a credit card that offers the most bonuses when you buy gas. Gas credit cards offer valuable rewards, including travel miles, 5% cash back, and extra points.
11. Choose regular gas
Unless your car needs premium fuel, fill it only with regular gas. It is unnecessary to pay high prices for fuel your vehicle does not need. Generally, premium gasoline prices are about 50 cents higher per gallon compared to regular gasoline, and the fuel does not impact cars that cannot take advantage of it.
12. Be loyal to a particular gas brand
Most gas stations offer a loyalty program and an app. You can save money on fuel this summer simply by signing up for such apps and loyalty programs.
Conclusion
These tips will help you reduce fuel consumption or buy gas at lower prices to save money. You no longer have to wince as you fill your vehicle's tank.
>> You may also like: 25 Best National Parks in the USA  <<