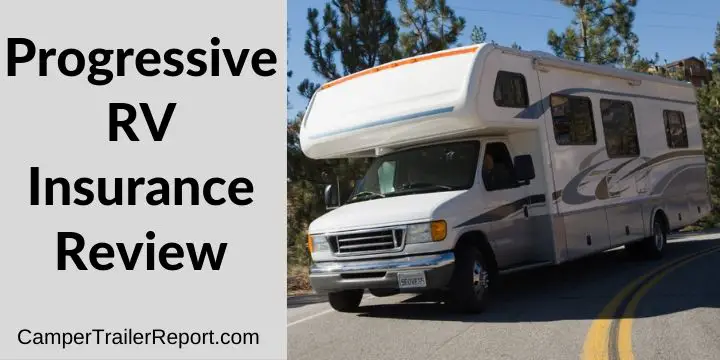 Progressive RV Insurance Review
An RV (recreational vehicle) is a van that is equipped with things such as cooking equipment, beds so that people can live in it while on vacation. When on vacation, you need to ensure your RV just like your regular car. There are many insurance companies that focus mainly on RVs (recreational vehicles). They provide policies that protect RV owners.
What is progressive RV insurance?
It's a type of insurance between you and an insurance company. It protects your fifth wheel, motorhome, camper, etc. You will have options of coverage to choose from depending on how you use your RV. If you own a motorhome, you will also need liability coverage to drive on your car insurance policy.
How RV insurance works
When insuring your RV, your insurance provider will ask a few questions about your RV, and how often you use it. You will then choose the best insurance coverages that best suits your car. Normally, the more coverage, the higher the insurance premiums. In case of an accident that involves your RV, you will file a "claim" with your insurance company. If your claim is covered, you will be paid for the injuries or losses up to your insurance coverage limits.
> You may also like:45 RV Accessory Must-Haves for Your Travel Trailer<<
What's covered by RV insurance
1. Standard RV coverages
Bodily injury and property damage liability
It covers any type of damage you cause when driving your RV. It covers all the legal fees, which results from the accident.
Damages to your RV (Comprehensive and collision)
Comprehensive insurance protects your RV from vandalism, theft, windshield damage, rocks, accidents/impact with animals, and debris kicked up by other cars. A deductible applies. Collision covers damage caused by accidents regardless of fault. You can't buy collision insurance without buying also comprehensive. A deductible also applies.
Bodily injury and uninsured/underinsured property damage
If your RV is hit by an RV that isn't insured or isn't insured enough to cover for the damage caused, uninsured property insurance will cover all the repairs or replacement costs. Bodily injury insurance will cover injuries up to the limit of the policy you have insured.
Medical payments
It covers all the medical bills up to the limit you have chosen for you and your passengers if you are involved in an accident.
Video Overview: Florida Full Time RV Insurance, Pricing, & Info * Full-Time RV Living *
2. Extra RV coverages
Roadside assistance
Progressive RV Insurance offers 24/7 road towing services to the nearest garage if your RV is damaged within100 feet of a highway or road. It also covers any electrical or mechanical breakdown, flat tire, dead battery, fuel delivery or in case you are stuck on mud, sand or snow.
Emergency expense
If your RV is damaged 50 miles away from home, you will be compensated up to $750 for hotel and transportation expenses.
Pet injury coverage
You will be paid up to $1000 if your pet is injured during an accident.
Progressive RV Insurance is always coming up with lower premiums to enhance the customer experience. From occasional RV users to full-timers, everyone can find a policy that fits his/her needs.
Video Overview: RV Insurance Review
> You may also like:Worst 5th Wheel Brands to Avoid <<