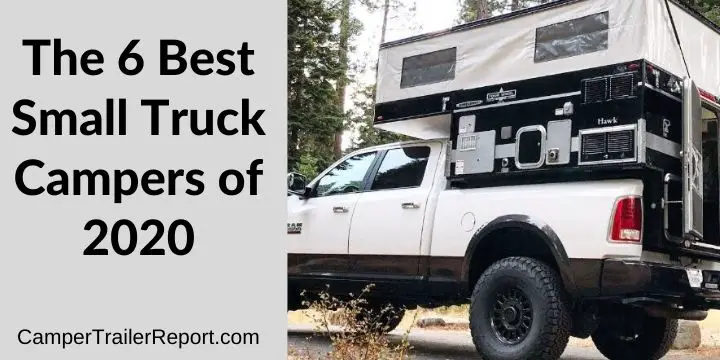 Four-wheel pop-up campers swift pop up
This is compact and very small. It is ideal for anyone looking for a tiny living space since it comes with plenty of solutions for small living.
Pros
It is available in over one alternative for shorter truck beds.
Additional sleeping as well as seating space cons
Cons
The majority of add-ons will cost more.
Lack of plenty of fabric to pick from
Video Overview: Lightweight "POP UP" truck camper with everything!!! by 4wheel Campers
Lance 650
The 2019 Lance 650 is a fantastic design of Lance Camper. When other campers are incontestably stiff and overcrowded, this camper is spacious since it has a big room.
Pros
A spacious and well-designed bathroom
Carpeted and an evenly made base
Cons
Video Overview: 2017 Lance 650 | Truck Camper | Arrowhead – RV Review
> You may also like:45 RV Accessory Must-Haves for Your Travel Trailer<<
The palomino
This camper is a very soft truck camper that is designed for smaller truck beds, even though it also comes in a hard-side option. The soft type is the most excellent for smaller campers. There are lots of floor plans, and thus you can find just what your family requires.
Pros
It comes with the most floor plans for smaller truck beds.
The LED interior lighting is standard in this model
Cons
The air conditioning of this model costs more.
No microwave in this model.
Video Overview: 2019 Palomino SS500 / Real-Lite 1600 Truck Camper Walkthrough
Northern Lite 8-11 EX
It is one of the truck campers that contain separated shower stalls good for some privacy. It comes with a queen bed that is very comfy and also supportive. It as well comes with various cabinets, shelves, along with other display places where you can place your things. The camper is entirely illuminated for a more enjoyable experience.
Pros
Stylish and comfortable construction
Ergonomically placed Lightings
High -class wiring system
Cons
Awkwardly placed toilet paper placement. (On the top of the floor)
Video Overview: 2019 Northern Lite 8'11 EX SE 4 season Truck Camper @ Camp-Out RV in Stratford
> You may also like:Worst 5th Wheel Brands to Avoid <<
The Cirrus 920
The Cirrus is made with a generous floor covering plan that makes it be among the roomiest truck campers available in the market today.
Pros
Enough LED lighting for improved illumination
Full with all the necessary facilities for RV living
Comfortable floor arrangement and artistic
Ergonomic sleeping system
Cons
Needs extra counter space
The bath sink is light in weight
Video Overview: Cirrus 920 Truck Camper by NuCamp RV – w/Paul Chamberlain, Jr. "The Air Force Guy"
The Adventurer 910DB
It comes with a great floor plan, plentiful facilities, as well as high operating storage systems. The Adventurer 910DB has high-quality mattresses and a bunk bed. A television will offer slight entertainment if you are not planning to go out.
Pros
Its interior is completely illuminated
Can provide accommodation to a big number of people
Spacious and Luxurious interiors
Cons
Fits only long-bed trucks
The Four Wheel Camper Hawk
Video Overview: 2017 Adventurer 910DB Video walkaround
Conclusion
The above are the top six truck campers that will give you the space that you want for the number of people that you want to accommodate. There are several factors that may make you choose one but they are versatile with all the features required and can serve their purpose. A truck camper you will choose should be compatible with the type of car you own.
You may also like: Least-Visited National Parks: Why They're Worth a Look<<
Related Questions:
#1. What is the smallest truck camper?
The smallest truck camper is the Travellite Rayzr Ss. This great camper has a dry weight of 885 Ibs and can comfortably fit any half-ton small bed pickup truck and sleep up to four people. Travellite Rayzr Ss has a Floor-Length of 6'3", an Interior Height6'2 and an overall Width7'2".
Video Overview:  Travel Lite Review 2021 Truck Campers and Mini Travel Trailers
#2. Can you put a camper on a small truck?
yes. Small-sized truck campers have a design that fits small trucks. Both slide-In Short Bed Camper and Popup Short Bed Camper have a weight of fewer than 2500 lbs and can fit in half a ton small trucks or 5 by 6 feet length for pickup trucks with truck beds. Furthermore, pop-up campers can fit almost all tiny trucks. It has a foldable roof that you can retract when it is not in use.
#3. Can a ½ ton truck carry a camper?
Not really. A ½ ton pickup truck cannot afford to handle the bulkiness that a full-sized truck can hold. These tracks lack the requisite payload to haul a hard-side truck camper.
Video Overview: Can I Put A Truck Camper On A 1/2 Ton Truck (Safely) ??
#4. What is a camper over a truck called?
Several names refer to a camper over a truck. Such terms include truck bed campers, cabovers camper, slide-in campers, tray campers, pickup campers, and demountable campers.
#5. Can you put an 8ft camper on a 6ft bed?
Yes. It is possible to put an 8ftbcqmper on a 6ft bed. Some 8ft campers are designed for both short and long-bed trucks. Although it looks somehow strange, it works. However, how well the camper fits depends on the model and make.
#6. Can a passenger ride in a truck camper?
Yes. In most states, it is legal for passengers to ride in a truck camper. However, since each State has different laws, it's best to investigate whether it is legal or illegal in your State to avoid getting into problems.
> You may also like:Gas vs Diesel For Towing a Fifth Wheel?<<