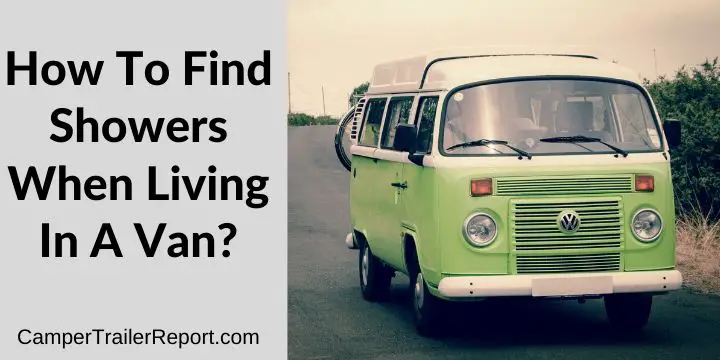 How To Find Showers When Living In A Van?
Van life comes with challenges when it comes to hygiene. As the RV owner, one thing you would want is going to sleep with a clean body and taking a show after a tiresome road trip. You have to plan for this. But there are possible showering alternatives and options for road life.
These include public, built-in, and portable showers. All these can enhance your hygiene when living in a van. You've to be creative and get choices and places to find the right showers. So, we'll cover: How to Find Showers When Living in a Van'?
Gym Membership Showers
Typically, gyms have clean showers in addition to other workout facilities. So, it's practicable to get a shower here. You only need to sign up and acquire a gym membership. Gyms are always open to accommodate and attract those who want a workout after long working hours and road trips. A membership card will allow you to enjoy the showers and other work facilities. Many gyms have multiple locations and provide membership across localities. For instance, use the Planet Fitness gym.
> You may also like:45 RV Accessory Must-Haves for Your Travel Trailer<<
Imitation Shower Options
Don't worry so much about finding a standard or real shower every day. Consider going for an imitation shower. During road trips, it's clear that you'll need a bath every day. Whether you face a humid climate or cold climate, a shower is necessary for relaxation and to keep your body clean. You only need to take several steps and feel fresh. For example, use wet wipes. Using wet wipes might not be the most environmentally and economical option. However, it does get the job done. Having wet wipes with you is a nice way to freshen up.
Video Overview: HOW I SHOWER LIVING IN A VAN
Showering At Paid Hostels or Campsites
If you want to recharge and reset, we discovered that paid hostels and campsites are great options to fresh up. This could be an expensive alternative than gym membership showers, but it a choice whenever there options are limited. Remember that many campsites close their operation during the off-season. If your budget is not tight, then you can take and spend the night in these campsites and enjoy the shower facilities. In other campsites and hostels, showering is free. You might be lucky!
Roadshower
We've seen this as an awesome option. You can mount your showerhead to the roof rack on top-side of the van. With a metal tank that contains water, this is possible. The tank usually has a hose where you can connect a showerhead and pressure the water using a 12v electrical pump or a bicycle pump. This choice is incredible because it's a free plus, it's solar heated. However, you must control the water flow to ensure water conservation. You'll need this water in the coming weeks as you continue enjoying your adventure.
Conclusion
The above tips are great, but it all depends on your budget. When planning a van life, keep in mind that you'll need a shower. Whether you use a luxurious way or a cheap way to the shower, cleanliness will come on your way. You find some areas, including recreation centers, public community centers, and pools, where showering is free.
> You may also like:Worst 5th Wheel Brands to Avoid <<