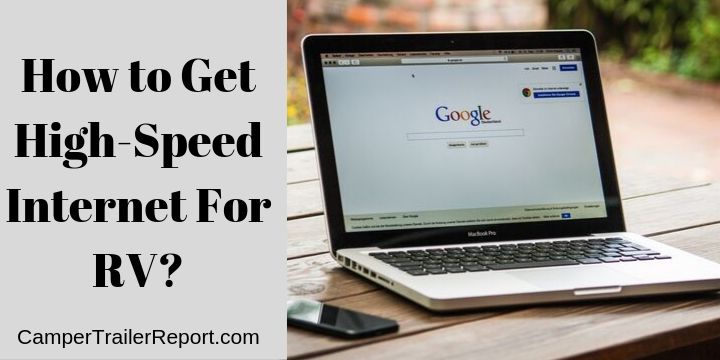 How to Get High-Speed Internet for RV in 2020
A recreational vehicle that is usually as abbreviated as RV is a motor vehicle that has an inclusion of living quarters designed to provide accommodation. When an individual is moving around with the RV, he/she may need an internet connection that is fast and reliable.
Most people are always looking for ways to stay connected to the internet while they are moving around. Many RVers face the problem slower internet connection while they moving on the road. The advancement of technology and accessibility of broadband connections has widened the options to an internet connection while on the move.
Options for High-Speed Internet Connection for RV
There are many options that one can use to get a high-speed internet connection while on the move with an RV. The following are some of these options;
RV Satellite System
This is the best option for internet access in an RV from anywhere. The RV satellite internet access has advanced over time and one only needs a clear view of the sky. One can choose to use services such as AT and T, Verizon and sprint which provide high-speed internet connection over a wide area. It ensures that one has internet access even when in very remote locations since it provides high-speed broadband connection regardless of where one is.
You may also like:45 RV Accessory Must-Haves for Your Travel Trailer<<
RV Park Wi-Fi
There has been increased access and use of wireless internet. This has led to many RV to take into consideration the access to Wi-Fi has a necessary amenity. Many RV parks provide access to wireless internet as part of their service. The Wi-Fi is offered in a centralized place where people deploy antennas that are able to broadcast the wireless to other remote areas. Some RV parks offer free internet access as a marketing tool.
Video Overview: The Best RV Internet and Cell Solutions for Speed and Signal.
Cable and DSL
RV parks and campgrounds are increasingly offering DSL or cable internet which is included in the services they offer. One is able to establish a high speed wired connection through an internet service provider. A DSL modem can be plugged into a wireless router so as to allow devices that are Wi-Fi enabled to connect to the high-speed internet. Cable internet access can also be used in RV parks where there are no lines.
You may also like:Worst 5th Wheel Brands to Avoid <<
Configuration for Wi-Fi Access
Configuration involves the use of some technologies in an RV to access high-speed internet connection. These technologies include a wireless router, omnidirectional antenna, and an RP-SMA Cable. For high speed and reliable internet connection for an RV, three components are essential. This includes a provider for broadband internet connection, equipment that the RV Park uses to deliver Wi-Fi and the equipment that the user has on his/her end.
Smartphone Hotspot
When in an RV, one can also access the internet using a cellular via a hotspot. The hotspot is activated from the settings which allow other wireless-enabled devices to connect to high-speed internet using the phone hotspot. The service provider of the phone helps one to set up a connection that costs extra for added convenience.
New options for accessing RV internet connection continue to emerge. It is important for individuals to go for the options that are reliable and affordable to them.
Video Overview: Best Internet Setup for full-time RV Living
You may also like: 25 Best National Parks in the USA  <<