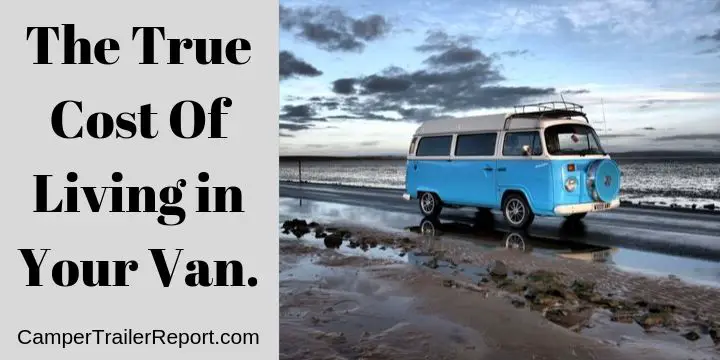 The True Cost Of Living in Your Van.
Van living which also known as a van is dwelling is a type of lifestyle whereby a person lives in a vehicle, either part-time or full time. The van is usually modified to contain the essential amenities such as a bed platform, solar panels, a form of a toilet, storage, and even a sink.
One of the most common questions that probably everyone has in mind is the true cost of living in a van. Everything aside, the true cost of living in a van comes down to the type of lifestyle that an individual has. Before deciding on living a van, the following are some of the costs one should take into consideration;
The cost of the van
This is one of the most important things to consider before one decides to live in a van. There are many options for the type of van an individual could buy and live in.
New vans are relatively expensive to buy compared to vans that are a bit old. Most of the new vans that are readily available have a price range of 25,000 dollars to around 50,000 dollars. Getting a used van and doing some modifications on it will save a lot of money in the long run.
Related Post:  How To Build A Camper Van (Step By Step Video Guide) 
Making the van livable
It takes a lot of time and money get a van into conditions that are favorable to human living. Some companies are able to convert the vans then sell them ready to be moved into.
An individual can also choose to perform the modifications himself/herself which is a less costly option. Some of the things to consider when converting a van are insulation, living space or the heating and cooling. All these should be done while having your comfort in mind and the way in which you are going to use the van.
Video Overview: MONTHLY VAN LIFE EXPENSES | how much does living in a van cost?
Fuel costs
Vans are considerably big vehicles which means that they will probably use a lot of gas. One should take into consideration the cost of fuelling a van when planning to live into a van.
One can always adjust to the schedule of traveling so as to save the money spent on gas. When one is willing to stay in one place for a long time, he/she will save a lot of money on fuel.
Related Post: Why You Shouldn't Live in a Van? Why Van Life Sucks!
Maintenance and other major repairs
A van like any other automobile requires maintenance from time to time. The true cost of living in a van can only be estimated by factoring in the repair and maintenance costs.
One needs to set aside some money for routine repair and maintenance which sometimes come unexpectedly. The repairs and maintenances might be costly since the van is both a home and a vehicle.
Parking costs
Another important consideration to living in a van is the parking costs. The cost of parking will vary depending on the place where one parks it. Some places such as campgrounds are relatively cheaper and sometimes even free.
An individual can park the van on private property which is free and this will save the overall costs. However, access to amenities such as washrooms will be hindered.
Living in a van is an exciting experience. The true cost of living in a van cannot be an exact figure since there are some other costs that may be hidden. Therefore it's good to go living in a van with an open mind and thinking.
Related Post: Van Life Beginners Guide: Everything You Need to Know