My 3 Favorite RV blogs.
When looking for an adventure that leaves a lasting memory, most of us never really think about RVs.
To some, the concept of RV-ing seems too overrated by modern-day millennials but for those that aren't afraid to take their chances, RVs are indeed the epitome of true adventure.

If you are like most people, I would like you to begin easily by reading the following blogs as they will give you a head-start when looking to venture into this new kind of adventure-filled escapade. The following are my 3 favorite RV blogs
 Gone With Wynns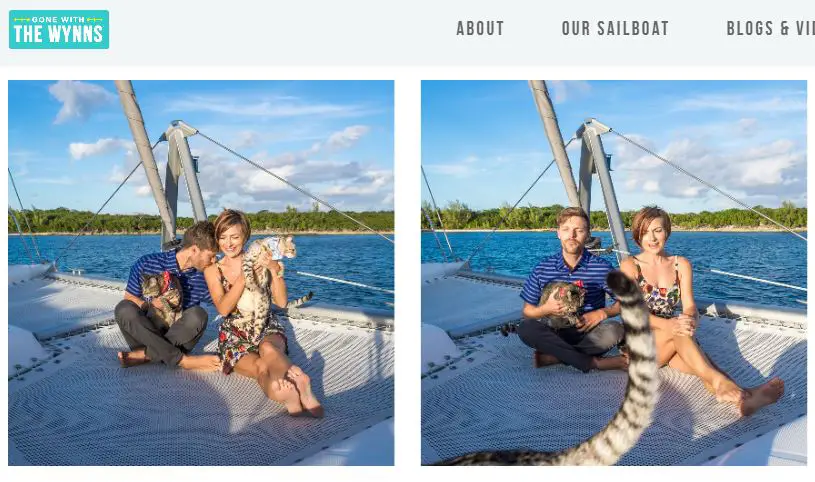 This blog is a tale of Jason and Nikki Wynn, a couple which traded everything so they could enjoy the finer things in life. Their journey began somewhere in February of 2011 and since then, they have explored nearly all the glorious destinations of North America.
What I mostly like about this blog, aside from the fact that traveling as a couple is a wonderful experience in its own right, is that the couple does not edit or sugar-coat their experiences with RVs.
They will raise your curiosity just high enough by telling you how great an experience is cruising across North America and then they will also offer some tips on the possible dangers to avoid so you can make the best of your tours.
Even better, all these are not only presented in writing; but there are also pictures and video recordings of some of the places they have been to. To Jason and Nikki Wynn, traveling in an RV is a little slice-of-Heaven experience.
 Ditching Suburbia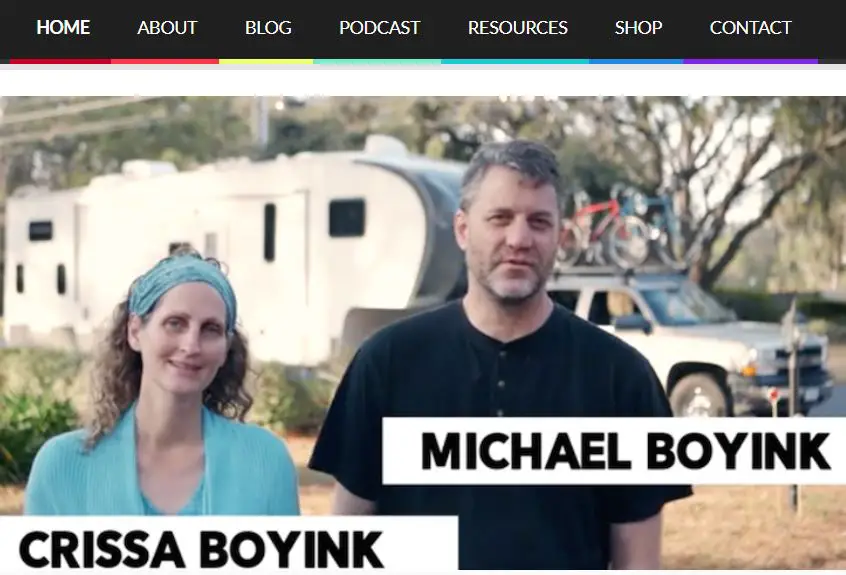 Given half a chance, would you abandon your high-ranking job, sell your posh home and move away from your suburban life? Sounds like a tall order but considering doing so exposes you to limitless adventure in an RV, then the idea is anything but a tall order.
Meet The Boyink family, a family that did just that, and while it wasn't rosy at first, they now believe that given another chance, they would do exactly what they did in 2010.
What I specifically like about this blog is that it introduces you to a whole new world; a world where you will no longer have to worry about reporting late at work to a grumpy boss that almost always wakes up on the wrong side of the bed.
A world where you will no longer have to think about your post-retirement life, and a world where you can spend time with your nearest and dearest ones by your side at all times. This world is possible but you have to make a leap of faith.
The family, to date, has traveled to over 30 states, visited over 15 National Parks, and camped in over 80 playgrounds. Not to mention, they have discovered other tribes that share in their pursuits and have made new interesting connections.
Technomadia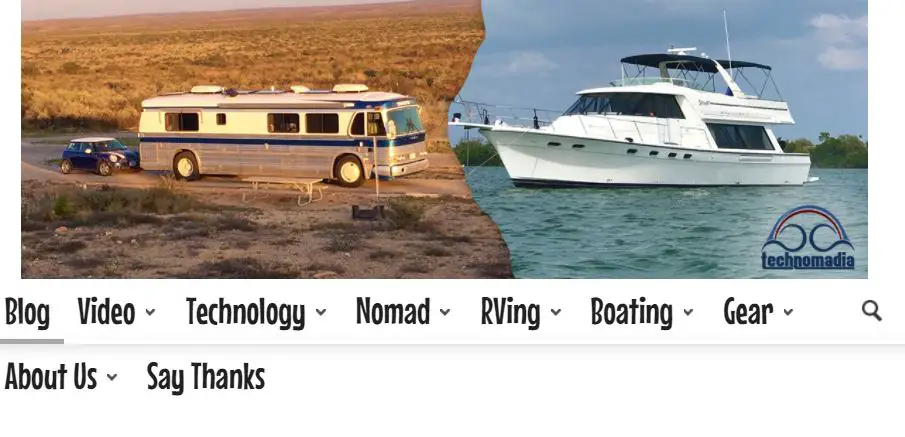 Technomadia is an idea born of a timeless love for the nomad life and an unbreakable bond with technology. Chris and Cheri, a couple that boasts some experience in the hi-tech world saw it wise to make something unforgettable of this experience when they abandoned their careers in mobile tech some time back in 2016 and as expected, they have no regrets for that.
In this blog, you will learn about their journeys as they introduce you to an idea that you might never have heard of in the world of RV-ing. Their love for the nomadic lifestyle coupled with their rich tech experience enabled them to embark on a hyper-mobile lifestyle.
In this blog, you will not only learn about the places they have been to but their wide selection of RVs and just how they employ technology to ensure they make the most of their travel adventures.
Related Post: 45 RV Accessory Must-Haves for Your Travel Trailer