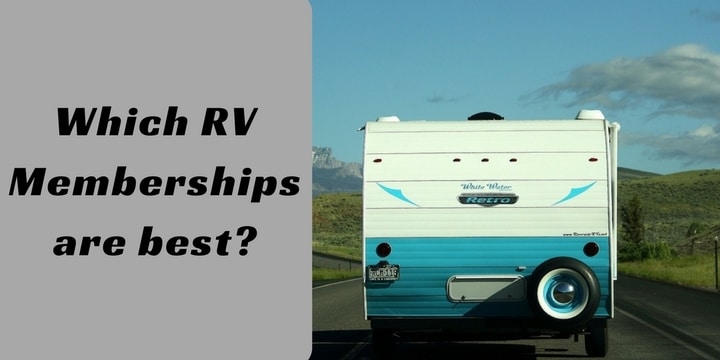 Which RV Memberships are the best?
If you love RV, you need to join membership clubs since they offer numerous benefits that will fit your lifestyle and taste. Since saving money is the main reason for joining RV camping membership, here is the list of the best RV membership in the market.
In my opinion, the best RV memberships club is Passport America Club.
Passport America is well known for its 50% discount camping club with an annual cost of $44 per annual, and if you subscribe for three years, you pay $36 per year. The main goal of this club is to help you save money while enjoying the most quality family of friends and largest networks of campgrounds. The main benefits include:
Affiliate referral programs for campers and campgrounds where you get $10 towards the next membership renewal
More than 2,000 participating campgrounds across America, Canada and USA and few in Mexico
50% off on the camping fees at all the participating campgrounds.
Video Overview: What Is Passport America // Q&A for Full Time RV Living
Happy Campers offers half price for the camping club and it charges the annual cost of $39.99 various multi-year discounts. It offers free online camping guide making it easy for its members to know more about their trip. By referring to a park not listed with them, you earn yourself $25 and enjoy a collection of free EBooks on RV life.
Benefits
The campaign benefits include
50% off on all their 1200 campgrounds across Canada and USA
You download your membership immediately
Offers a unique referral program where you get a whole year of free membership for every one referral.
Video Overview: Campground memberships we use to live full time in an RV on a budget
Explorer RV club charges an annual cost of $45 yearly or $40.50 if you decide to sign up for two years. The club membership is open to all ages, and they offer members free financial advice. And it has many money discount savings on hotels, RV insurance, car rentals, auto and home insurance.
Benefits
The club offers 10% discounts at any of the campgrounds in their directory and some they playground you can enjoy up to 25% discounts.
You get to view the campsites before joining
You enjoy $10 off if you have Passport America membership
Escapees club has been around since the 70s, and it's focused on offering the best lifestyle of RVing for the extend travelers and full-timers. The club costs $39.95 annually or $850 for your lifetime and an additional $10 for the administration fee the first year of joining. The club offers perks like:
Support networks with answers to the basic RVer questions
It has a job center for finding some work when on the road
It offers domicile and mail services
Discount for the Passport America members
15% to 50% discounts on their listed 1000 campgrounds programs
The membership fee for Good Sam Club is quite cheaper than the other RV clubs since it charges just 25 dollars per year or $45 for two years and $59 for three years. They also offer a guaranteed full refund during the first year of membership if you are not satisfied with their services.
Benefits
10% discounts on RV accessories and parts in various outlets
10% discounts on 1600 campgrounds
Online campground directories
Roadside assistance and insurance at an added fee
Dump services – Free boat and RV dump station on selected Supercenters
The above RV clubs are designed to fit your lifestyle and your journey on the road with the best prices to help you save on various stuff during your adventure. The clubs give you an opportunity to meet multiple people, explore different states and save thousands of dollars.
Related Post: 45 RV Accessory Must-Haves for Your Travel Trailer