15 RV Essentials: What You Need to Buy After You Buy a Camper.
So, you bought your brand-new RV. It has all the basic needs you need for a long trip ahead. You packed all the necessary tools you need that doesn't include in the RV. But, are you really sure that's all you need? Here are 15 RV essentials you may not know.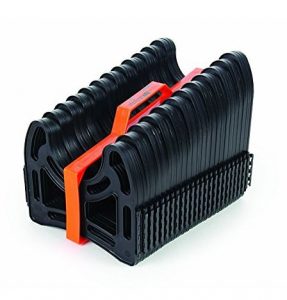 This is an essential tool for any RV. You don't want a full toilet, now would you? This tool will help on all your disposing needs. This will make sure you are traveling without a stinky toilet or a backed up one. So best buy these and be safe.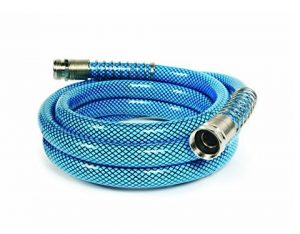 Next would be a drinking water hose. This is pretty self-explanatory, many if not all have great plumbing in their RV's but in most cases, their hose is soaked for a really long time in the display. So replacing one is pretty common.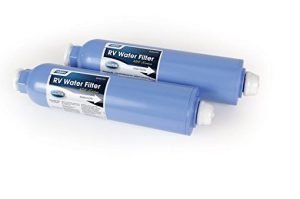 Key Features:
Inline Design and Higher Flow Rate- Water filter stays aligned with a water hose during use and has a wide body for higher capacity and flow rate.

One Filter Per Camping Season – Can last an entire camping season and has Granular Activated Carbon to provide safe drinking water from any potable water source. Made in the USA and is CSA certified.

Built-In Filter Removes Bacteria, Carbon, and More- Reduces chlorine, odor, contaminants, sediment, and particulates for better taste and healthier drinking water. 20-micron sediment filter greatly reduces bad taste, odors, chlorine and sediment in drinking water, perfect for use at campsites. Extra Filtration with the Use of GAC and KDF Technology- Uses a KDF Fluid Treatment for filtration. Kinetic Degradation Fluxion (KDF) is a high-purity copper-zinc formulation that uses a basic chemical process known as redox (oxidation/reduction) to remove chemicals that give unpleasant odors or tastes to water such as hydrogen sulfide and chlorine. KDF also prevents the growth of fungus, bacteria, and mold when the filter is not in use.

Includes 2 water filters (flexible hose protector sold separately)

Multiple Uses- Can be attached to any standard gardening or water hose to provide healthier drinking water and cleaner water overall. Great for RVs, boats, campers, pets, gardening, washing cars and much more!
When you get your hose, you can now install it in your water filtration system. This will ensure clean drinking water every time guaranteed.
Video Overview: RV Essentials for RV Newbies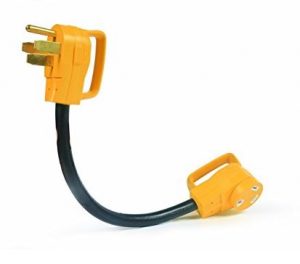 If your RV has outlets with 50 amps and you need 30 amps. This will be a lifesaver. This will allow you to convert any socket to a 30 amp one and be assured no short circuits will commence and no fire will start inside the RV.
Video Overview: 30 Amp RV vs 50 Amp RV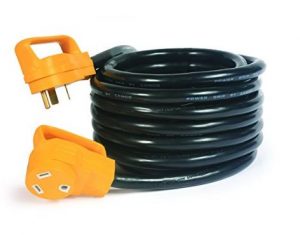 This is practically another socket for your RV. This will give you more sockets and more leverage because of the length of the chord. Just note that overloading a socket is really dangerous and should generally be not practiced. It can cause fires and electrocution.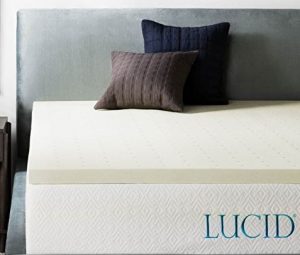 Key Features:
2-inch premium memory foam mattress topper backed by a 3-year warranty

Ventilated to increase airflow for a soothing sleep temperature

LUCID memory foam formula offers superior comfort and pressure relief

Open-cell technology prevents lasting body impressions; CertiPUR-US certified

RV Queen (Short Queen) mattress topper measures 60″ x 75″
An RV sure comes with its bedding, but it doesn't have a change of sheets. So, it's best to bring replacements and rotate linens often for hygiene.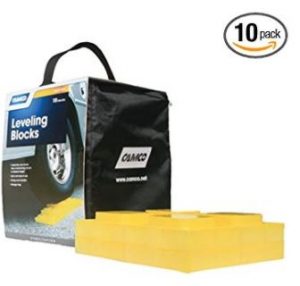 Not all RV's are equipped with its own leveling system, so leveling blocks are important. This will allow you to park on slopes and be assured that you will sleep that you are like on a flat surface. Just make sure you take your time on leveling for a better experience.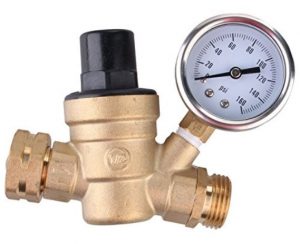 This is important for the toilets. Does nobody want to take a shower with low water pressure that it practically drips like a faucet, right? And nobody likes a bidet with extreme water pressure that it blows stone cutting water on your bottom.so a pretty good water pressure regulator is a good idea.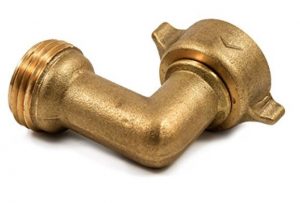 This is pretty standard, because when in a camp or in a trailer park. You need a hose connector to connect your hose to the camp water supply to replenish your own. This will also allow you to clean the RV and all sort of stuff. Just buy a couple sizes for good measure. Not all faucets are made the same so it better to bring something that can fit.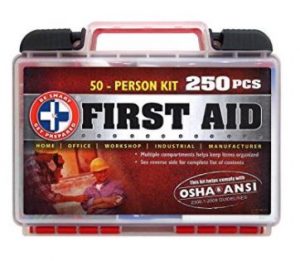 Should contain the standard bandages and gauze, cotton, burn ointment, band-aid, alcohol and an array of over the counter medicines just to be sure. it's better to have one and don't need it, than to need one and don't have one in the RV. It can save lives and limbs if you know what you're doing.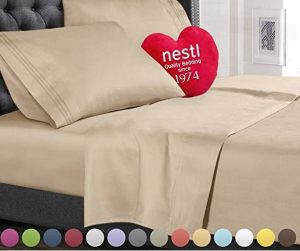 Standard linen for beds and replacement pillowcases. Just to make sure you rotate what you use and don't let it smell like a gym locker.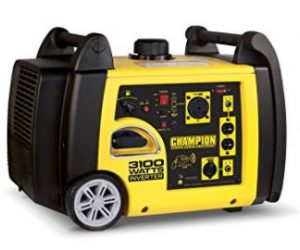 Key Features:
Wireless Remote Start – Included key fob allows you to start and stop your generator from up to 80 feet away

Convenient electric start with 3-position ignition switch – Battery included, plus Quick Touch Panel allows you to access all your controls in one spot

Frequency: 60 Hz. Clean Power for Sensitive Electronics – RV Ready with a 120V 30A RV, plus two 120V 20A household outlets with clean electricity (less than 3% THD) and 12V DC outlet with dual USB adapter

Ultra-Quiet Operation – 58 dBA is perfect for RVs, tailgating, your next project or backup power for your home, featuring 3100 starting watts and 2800 running watts with up to 8 hours run time at a 25% load

Champion Support – includes 3-year limited warranty with FREE lifetime technical support from dedicated experts
Let's be honest. In an RV, you need lots of power. And that power cannot be supplied by your vehicle alone. So, it's best to bring a silent power generator for everyday use. A silent one so that you can sleep at night and your neighbors too. Trust me, a generator can create so much noise you won't even feel sleepy. So, get one that is quite enough.
Video Overview: Champion 75537i "RV Ready" 3100W INVERTER GENERATOR (with Remote Start)
Related Post: Champion generator: Why is 75537i my favorite RV generator?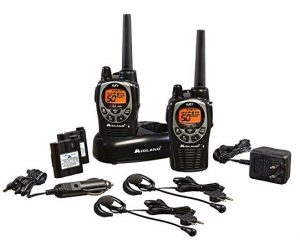 When a cell phone reception is letting you down, a radio frequency will shine bright like a torch on a dark night. On a campsite or in a trailer park. Whenever you need to separate with your group just bring one. It will really help on communication and it's easy to use.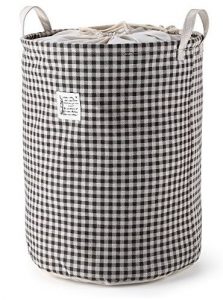 If you want a clean RV, first you must separate the clean laundry from the dirty one. Thus, a hamper is a great idea to bring. This will allow easy storage and transport of any soiled clothes or linen and be sent to a laundry or do it yourself.
Related Post: 45 RV Accessory Must-Haves for Your Travel Trailer
What are some of Fun RV accessories from Amazon?
a) Screen Porch Tent
After being on the road for an extended time, you would like to take some time out in a screen porch tent. A screen porch tent is a fun accessory for RVers who love camping, and we recommend the six-sided pop-up portable Gazelle Tent.
The tent offers room for up to 8 people and is easy to set up in under 2 minutes. The tent measures 86 inches high and 124 inches across when setting up. The screen porch tent is lighter and easy to carry around from the RV or even when the tent is opened. It features a protective weave mesh to prevent insects from entering the tent.
The reinforced corners give the tent an extra layer of support when it is set up. The Gazelle Tent can be in harsh weather conditions such as light showers and also protects from harmful sun rays all thanks to its water and UV resistance roof.
These, together with other features, make the pop-up gazelle screen porch tent one of the critical RV essentials and the best purchase you will ever make for your RV camping needs.
b) Portable Travel Hammock
A hammock makes a great place to go out and read a book while relaxing. One reason to include it in the wish list is that kids love it and you will also enjoy it on a colorful camping day.
We recommend the Lazy Daze mobile Hammock that comes with a carrying case, a pillow, and has a capacity of 450 pounds. It features a durable canvas and an 84X59 inches bed area to ensure maximum comfort and relaxation.
What are some of the Unique RV accessories from Amazon?
a) Quick Dry Travel Towels
Cotton and other material towels can be cumbersome and are too slow to dry when you are a full time or part-time RVer. One of the unique accessories is the microfiber quick-dry travel towel. Easy to fold and roll-up they help save space and time as they take less time usually ten times faster to dry up.
We recommend the Youphoria microfiber towel, which features an ultra-soft feel and is easy to pack for any situation. Also comes in a variety of colors from bright to dull colors depending on your preference.
b) Portable Solar Oven
If you are the kind of person that likes making food from time to time, a portable solar oven is a unique accessory to carry around in your RV. It's one of the basic RV essentials as it enables one to use sunlight waves for cooking a meal of their choice.
We recommend the SunFlair portable solar oven which features its complete cookware, thermometer and dehydrating racks. This oven only weighs 1lb and is portable for RV camping. The advantage of buying the SunFlair portable oven is that everything needed to start cooking is included.
The stove features a solar thermometer, two baking trays, two dehydrating racks, one enamel pot, two silicone pots, and a carrying pouch for the oven. The portable stove is easy to use as no assembly is required to set up and operate.
Video Overview: Mini Portable Solar Oven Test
> You may also like: 25 Best National Parks in the USA  <<