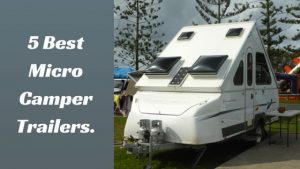 If you are planning a road trip the first item on your checklist should be a Micro Camper. These Micro Campers could shape your whole vacation for you and in an interesting way no less. You can not only squeeze these little campers into any tiny space you find but also tow all your belongings with you without having to throw all your budget into the gas tank. In comparison to those huge RVs and full-size trailers, these Mini Campers are not that big of a commitment; not only in terms of the cost but also their maintenance.
Here is a list of the best Mini Campers on the market:
1- Teardrop Trailer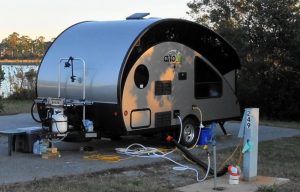 This 1,200 pound has one of the largest skylights in the industry of tiny trailers which gives you the feeling of literally sleeping under the stars at night. The Baltic Birch kitchen design by the Timberleaf is beautifully designed and easily customizable and there is enough storage area in the rear and there is even more storage area in the main cabin with sleeping area.
Video Overview: 7 BEST Teardrop Trailers and Retro Camping Vehicles for Comfortable Traveling
2- The Transformer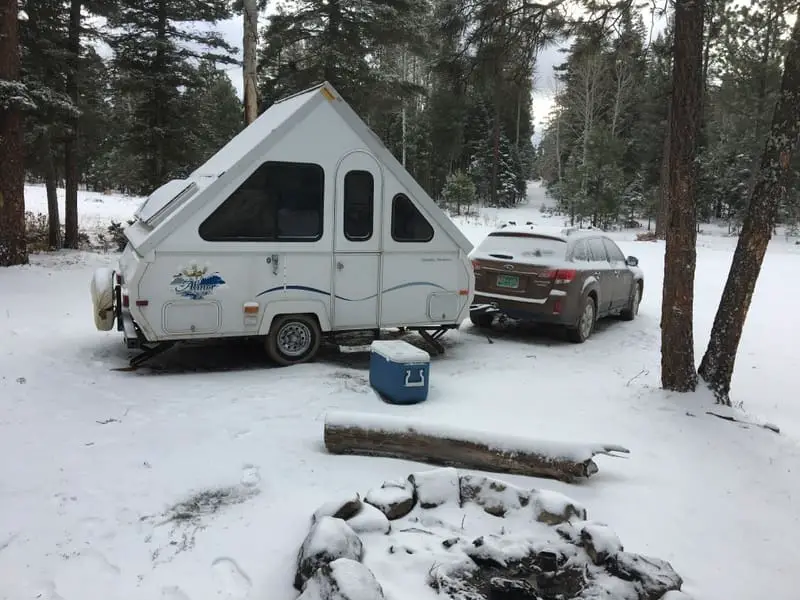 This Mini Camper is not only named after the transformer but with its hidden 26″ LCD screen it might just be one. Not only does the hidden screen drops into the cabinet but the bed pops out to, and from the wall no less. It has the largest bathroom from the Class B Mini Campers and a huge closet space. With its contemporary styled cabinets and compact design, it might just be one of the best mini trailers out there.
Video Overview: New Extreme Sports Pop Up Camper 2018 ROCKWOOD A122SESP Hard Sided RV Trailer Colorado
3- Mini Cowley Caravan
The Mini Cowley is a dream come true for the mini fanatics and can be custom ordered based on the alpha model by BMW-MINI. This Mini Camper is eco-friendly with its build in solar panels which power your trailer's appliances. The kitchenette has a beautiful tile extension as well as stainless steel appliances. The tinted windows and the comfy mattress included in this deal ensures a good night sleep. The flat screen TV and the two large speakers are all the entertainment you will need.
In the following video, you can see and learn more about Mini Cowley Caravan:
4- Hutte Hut
Not only does this Mini
Camper Trailer
has a unique interior, but the wood grain exterior is also an eye-catcher. The clean white canvas roof is supported by wooden beams and the interior is spacious enough and includes a double bed.
In the following video, you can see and learn more about Hutte Hut Mini Camper:
 5- Scamp Travel Trailers
The best aspect about this Mini Camper is that it is very customizable and you can style it according to your desire. It measures about 13 feet and is not just mobile but very light as well. This small structure is so light that it easy enough to tow behind even smaller cars.
The kitchen in the trailer comes with a gas stove installed. There is enough space for four people in the sitting area and not only can one of the area be converted into a double bed but the other area is convertible to bunk bed too. So you don't have to carry those hefty sleeping bags with you.
In the following video, you can see and learn more about Scam Travel Trailers:
DIY Micro Camper Trailer
You can watch the following video, and learn how to build a small trailer: