What Are the Best RV Surge Protectors for RVs in 2018?
There are quite a few manufacturers offering surge-protection for RVs. Still, the leaders of the market are Progressive Industries, Surge Guard, and Camco.
However, there are alternative variants to consider when choosing an RV surge-protector. Let's take a look at some of the most interesting models.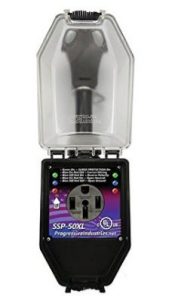 The first variant is Progressive Industries-313.1166 SSP-50XL Surge-Protector. This model operates at temperatures -40C and +105C. It is produced for outdoor use including high weather resistance properties. Among its features are open neutral as well as reverse polarity detection, mis-wired pedestal-indication and surge failure indicator. It also includes 3-color LED indicators.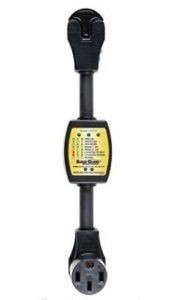 Another model to consider is
Surge Guard 44270 Entry-Level Portable Surge Protector
. This machine offers 4200 Joules of surge-protection and identifies faulty park power. The power status is illuminated with indicators. This model analyzes circuits to verify pedestal power. In addition, it tests for open neutral, open ground and correct polarity.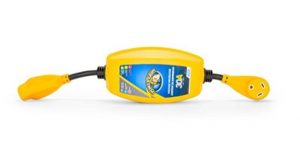 When it comes to 30-Amp surge protectors try Camco 55301. This is the choice of many travelers. This variant includes integrated surge protection, plus it has power grip handles which make it easy to use. It protects RVs from dangerous voltage levels because it automatically disconnects when necessary. The model also shows faults meant for reverse polarity, open neutral, reverse polarity and other power pedestal wiring issues.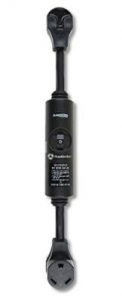 One more interesting protector on the market is
Technology Research-44750 Surge Guard
. It is manufactured with a firm TRC shock shield. It also shuts the power off automatically when the voltage is extremely high or low. It requires a manual reset after a ground fault. This model is often used by for pop-ups and travel trailers.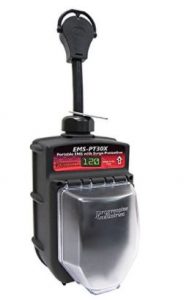 There are also some models to dwell upon on the market of progressive surge protectors. One of them is EMS-PT30X-R.V Surge-Protector. It offers 3 modes of protection and operates at such temperatures as -40C and +105C. The model is highly weather resistant. It was designed especially for use in the outdoors. Security locking bracket is another useful feature. In addition, this model is equipped with a rugged pull handle and shield assembly for any type of weather.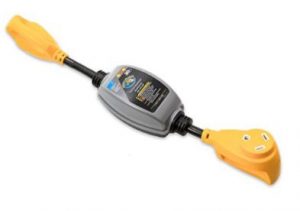 Camco has an offer for you as well. It is named as
Heavy-Duty Dogbone
. Among its main features are power grip handles, as well as integrated surge-protection as well as fault indication. This model helps protect the electrical equipment and systems from improperly-wired electrical boxes. The level of surge protection amounts up to 2100 Joules. Owing to the power grip handle, it is easy enough to plug and unplug this device. Heavy-Duty Dogbone by Camco is weather resistant as well. The weight of the item is 3.07 pounds.
The Bottom Line
These were the best RV surge-protectors of 2018. They vary according to the power. Each of the items described has a unique set of features. It makes the choice easier. In addition, some of the protectors are more weather resistant while others are too weak to fight against heavy rains or low temperatures.
Bear it in mind when making your purchase. It will help you buy the item which really suits your needs and works best for your individual goals. A sensible approach will also save you some money.
Please follow and like us: