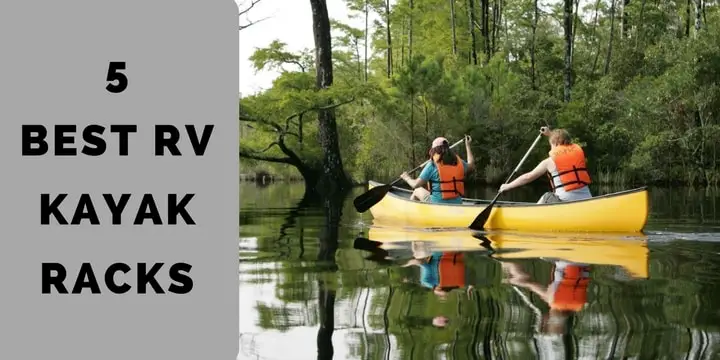 5 Best RV Kayak Racks.

Are you planning to go on a trip soon and wondering how you are going to bring kayak rack with you? This is especially if you are planning to camp. Sometimes you may find yourself in a dilemma and wonder how to bring the rack with you.

Chances are most people just have to leave the kayak behind since it won't fit inside their vehicle. If you have ever been in that situation then this article is for you. It outlines the five best RV kayak racks you will find on the market.
Her is the list of best 5 RV kayak racks: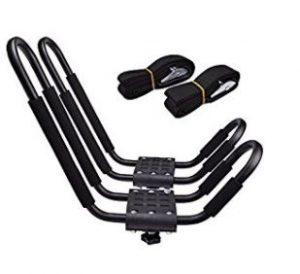 The TMS rack is a must-have if you have a rack. It takes up minimal space on the load bar and is a best seller on Amazon.
Features
The wide mouth J-bar makes loading and off-loading easy.
It has a quick on and off hardware. This makes installation and removal faster.
It has a steel design with adjustable padding which protects the kayak while giving the rack more carrying strength.
The rack comes in a set of two pairs.
This rack comes with bolts that enable you to attach it to the kayak.
Video Overview: Yakups brand RV Racks Vans, Motorhome, Fifth wheel kayaks, Bikes, Paddleboard, & Windsurf Boards,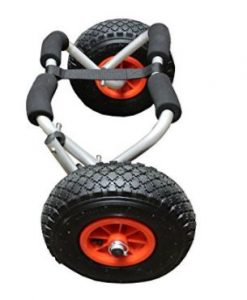 It is a multi-purpose rack which works perfectly with kayaks, floating mats, canoes, and even paddles boards.
Features
It has been constructed from adonized steel for longevity and has a 200-pound weight limit.
It has 9.5 inches knobby tires that allow easy movement through most surfaces. They are also easy to inflate.
The inside dimensions from wheel to wheel is 16 inches
It has a kickstand on one side
The rack weighs about 7-8 pounds
Video Overview: DIY Dual Kayak & Bike carrying Rack for our RV camping Trailer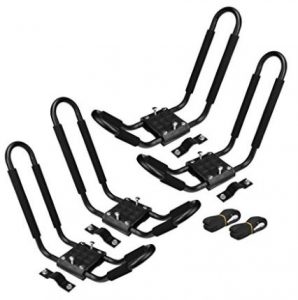 This is a universal rack that secures your kayak into place and fits virtually on all the crossbars in the market.
Features
It has a large load capacity
It is durable
It is made from solid heavy duty steel
It can hold two kayaks
It comes with 4 J-racks
The longer side of the J is about 14.5 inches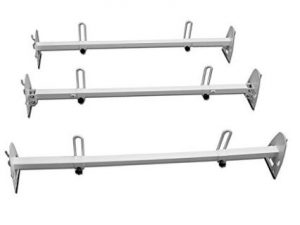 These racks are weather resistant.
Features
They have custom-designed bolts for easier installation and security.
They are adjustable to fit different width beds
The racks can be installed while facing outwards to leave the area in the middle for paddle boards
The loading capacity of the racks is 800lbs
The distance between the truck bed rail and the top of the j rack is 42 inches
The diameter of the tubing is about 2¼ inches.
https://campertrailerreport.com/45-rv-accessory-must-haves/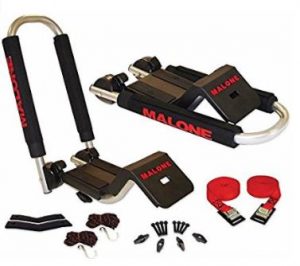 The Malone downloader J-style rack includes everything you need to carry a kayak vertically
on top of your vehicle.
Features
It as in-built boarding ramp which makes loading easy
It has an oversized padding that protects the kayak during transportation.
It has to fold down technology which increases overhead clearance
It is U-shaped when folded and takes up minimal space
The maximum weight capacity for this rack is about 75-80 lbs.
CONCLUSION
If you are planning to purchase an RV kayak rack, one of the above five will not disappoint. Thank me later.
Video Overview: Vertical Kayak Rack For RVs and Campers
Video Overview: Kari-Tek High Lift Roof Rack (2017)
Related Post: 45 RV Accessory Must-Haves for Your Travel Trailer