How to Get Rid of RV Toilet Smell?.
Step One is Prevention!
If you want to know how to get rid of RV toilet smell in three easy steps the first thing you need to learn is that to avoid bad smells you have to make sure to keep your toilet and bathroom clean.
– Use products with either neutral scents or ones that you like and that are able to cover up any unwanted odors.
– Make sure you scrub the inside of the toilet and the flapper with a brush and keep the brush clean too! Once every two days should suffice, but if you're camping in hot weather, once a day is probably necessary. The heat makes the smells worse and can cause bacteria and germs to grow.
– Make sure to keep your toilet bowl full of clean water after every use (when parked.) If your RV doesn't fill the toilet bowl up automatically, use a bucket to do it manually. This can prevent smells and help keep the
bowl clean. Try not to flush toilet paper as it might contribute to clogging and bad smell.
Step Two is Cleaning and Sanitizing Your Black Tank
Possibly the main reason for bad toilet smells in your RV is your black tank, that is the tank where the waste goes after you use the bathroom.
Make sure you regularly dump it out at designated areas in campgrounds and dump stations. Use a tank cleaning tool which you can insert into the toilet and use water pressure to clean the walls of the sewer tank of any waste that has stuck to them.
Be sure not to use bleach as the rubber in the tank can deteriorate. Use water softener, laundry softener, or laundry detergent to break down the clumps, sanitize and scent the tank. If the odor is too strong or persists, use a special cleaning product designed for RVs. Natural treatments are better for you and the environment!
– Dump it out after cleaning and especially once you're finished with your trip and make sure there is no residue or waste in it if you won't use the RV for a while.
Video Overview: How To Get Your Camper or RV Toilet To Stop Smelling
If All Else Fails, Step Three is Unclogging!
Sometimes smells are directly caused by a clog in your tank, a product of not having cleaned and dumped it regularly. When this happens, you have to take a more hands-on approach and we recommend wearing clothes you don't mind throwing away!
– Wear rubber gloves and boots and protect your eyes before starting. It's always better to be safe than sorry. Open the sewer valve and let all the waste that's not stopped by the clog come out, preferably into a bucket or waste receptacle.
Using a plumber's snake, feel your way inside until you find the clog. Carefully and slowly move the plumber's snake in order to unlock the clog until it comes loose and out of the valve.
Be careful and don't do it alone since once you've loosened the clog it will all come pouring down and it won't be pretty! It's better to have someone with you to help close the tank water valve when this happens.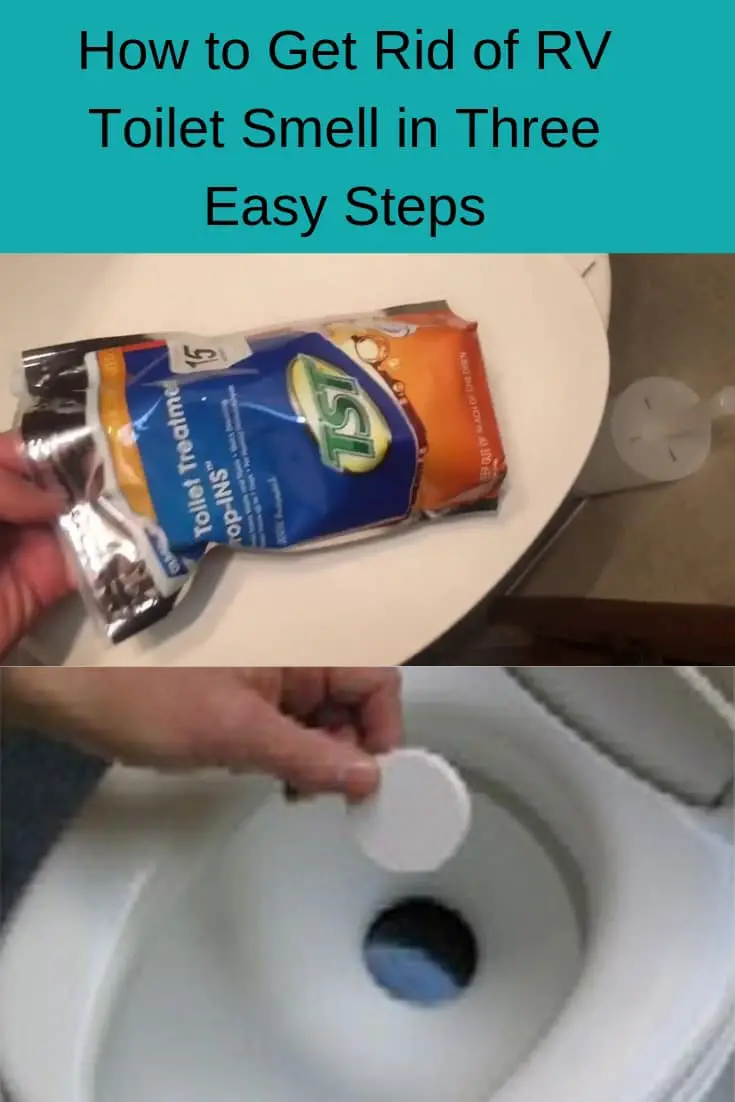 > You may also like: Should I Tow A Car Behind My RV?<<